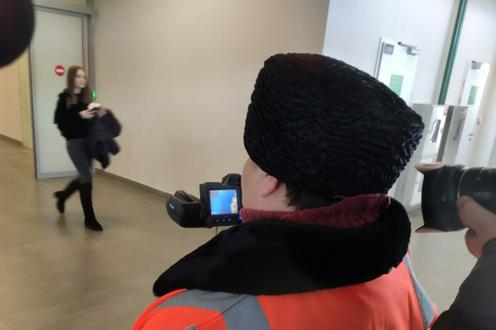 A Rospotrebnadzor employee with a thermal imaging camera at a Russian airport. Still image from TV channel NTV
The Russian Federal Service for the Supervision of Consumer Rights Protection and Human Welfare (Rospotrebnadzor) has provided Kazakhstan and Uzbekistan with laboratory testing kits allowing them to diagnose the new coronavirus, according to an announcement on the agency's website (in Russian).
Russian diagnostic kits (sets of instruments and materials for chemical analysis – Fergana) were handed over to Kazakh and Uzbek specialists on 1 and 2 February. Similar deliveries are to be made to Kyrgyzstan and Tajikistan. The kits have also been supplied to Armenia and Belorussia. Russia has sent the diagnostics kits for free as aid to EAEU and CIS member-states. They were developed by the State Research Center of Virology and Biotechnology VECTOR, which operates under Rospotrebnadzor.
The outbreak of the previously unknown virus, which can cause pneumonia in those it infects, began in the city of Wuhan in central China in December last year. To date, more than 360 people have died as a result of the virus and 14,500 people have been infected, the overwhelming majority of them in China. The World Health Organisation has declared the coronavirus outbreak in China a global health emergency. Despite this, the WHO has cautioned against restricting the movement of people and goods.
As a result of the coronavirus outbreak, Tajikistan and Kazakhstan have suspended all flights to China. Turkmenistan Airlines has also cancelled all its flights there. The Uzbek government has banned its citizens from any form of travel to China, and the Kyrgyz authorities have ordered the closure of all border crossings on the Kyrgyz-Chinese border.