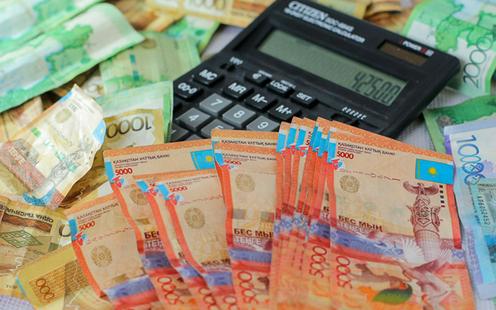 Image from Tengrinews.kz
The Kazakh government's website for applications for the one-off lockdown payment of 42,500 tenge (around $100, equivalent to the national minimum wage) has crashed due to the large number of claims, Holanews writes (in Russian).
The website was opened for claims today, 17 July, but quickly ceased to function.
"Due to the large number of people who have been using the site, all of our available resources are now occupied. At present around 25,000 people are making claims on our website simultaneously. All applications will of course be answered. We ask you to please try again a little later," a message displayed on the website read.
Labour and social protection minister Birzhan Nurymbetov stated at press conference that the website and accompanying Telegram service would be back up and running for the filing of applications during the second half of the day.
Kazakh president Qasym-Zhomart Toqaev announced the latest round of 42,500 tenge payments in connection with the extension of the country's current (second) lockdown until the start of August. Similar payouts were made during the first lockdown between March and May. The website for applications launched at that time also crashed due to excess demand. Ahead of this round's launch, the authorities had asked the public not to make repeat declarations, in the hope of avoiding a similar overload. Those who received the payments last time have also received an SMS allowing them simply to confirm their need for the benefit and avoid going through an online application, but this does not seem to have helped.
With oil-wealth that permits such relative generosity, Kazakhstan's coronavirus payout is unique in Central Asia, where lockdown-related social measures have largely focused on partial tax suspensions and food packages.