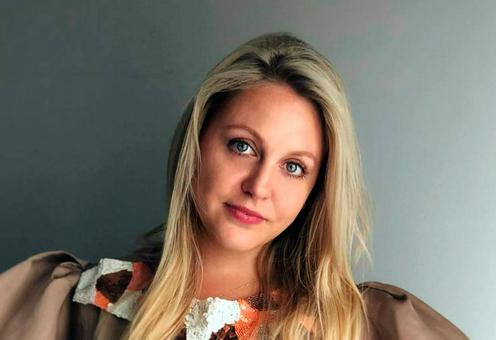 Agnieszka Pikulicka
The freelance correspondent for Al-Jazeera and The Guardian, Polish journalist Agnieszka Pikulicka-Wilczewska has been banned from entering Uzbekistan, she announced on Twitter.
Pikulicka told Eurasianet News that she left Uzbekistan for Kazakhstan to fulfill the requirement to leave Uzbek territory every month to comply with 30 days visa-free regime. She was on her routine voyage to briefly cross into Kazakhstan and then return to Uzbekistan to renew her 30-day visa, a process she had had to do since Uzbek authorities refused to extend her accreditation earlier this year, but which she had done in the past without issue. However, this time the Uzbek border guards refused her entry without giving a reason. Since November 7, Pikulicka has been stuck between the two countries because she cannot also return to Kazakhstan due to COVID-19 restrictions.
According to the journalist, the Uzbek Foreign Ministry offered to take her to Tashkent airport and a ride to Turkey, dropping into Tashkent on the way to get her personal belongings. That would have given her only 10 minutes to pack, and she refused.
1/5 I came to #Uzbekistan over 3yrs ago hoping that change was possible. I'm leaving convinced that under current government no systemic change will ever take place. Since 27 hours I've been stuck between the Kazakh and Uzbek borders, in cold because Uz decide to ban me entry

— Agnieszka Pikulicka (@Aga_Pik) November 8, 2021
'I'm still at the border, in cold, with no food or proper place to sleep. I committed no crime, I only did my job. The gov firstly sent a security services operative to influence my reporting, then organized a hate campaign against me and now the ban' — journalist wrote on Twitter.
International human rights activists already reacted to her situation. In particular, the Norwegian Helsinki Committee expressed their profound regret over the actions of the Uzbek authorities. 'The NHC is very disappointed to learn that Polish journalist Agnieszka Pikulicka may have been barred from re-entering #Uzbekistan. If true, @president_uz should reconsider and ensure good working conditions for media, both local and international,' the organization posted on Twitter reflecting the situation.
Pikulicka was accredited in Uzbekistan as a correspondent for the Al Jazeera (Qatar). Earlier in February, she accused one of the Ministry of Foreign Affairs officers of sexual harassment and pressuring her to write positive articles about the Central Asian nation in exchange for having her press accreditation prolonged. After the case triggered outrage, the Foreign Ministry apologized and issued an appropriate accreditation, also announcing that the employee who was accused of sexually harassing journalist Agnieszka Pikulicka-Wilczewska had been fired.
In early April, the republic's Interior Ministry accused her of biased coverage of events related to the severe beating of blogger and LGBT rights advocate Miraziz Bazarov and violation of several laws of Uzbekistan. Pikulicka called this an attempt to discredit her as a journalist and demanded a trial if she really broke the law.
In June, the Ministry of Foreign Affairs refused to extend her accreditation on account of her work 'degrading the honor and dignity' of Uzbek citizens and 'interfering in Uzbekistan's internal affairs'
Pikulicka called Uzbek authorities' decision 'heartbreaking' and 'devastating', considering it an attempt to silence her and evidence that 'little has changed' in Uzbekistan.
Just a day before, delivering the inaugural address, Uzbek President Shavkat Mirziyoyev proclaimed that '…all journalists and bloggers acting in accordance with the law will continue to be protected by the law and the President'.
'Yes, it is possible that some officials that still operate with outdated stereotypes may not enjoy working in conditions of openness and publicity, learning to perceive criticism of their activities. And yet, in spite of everything, we will resolutely continue the course of democratic reforms based on the development strategy of New Uzbekistan.
To this end, it is envisaged to strengthen the liability established by law for officials of state bodies and organizations for committing actions that impede the work of the media, introducing censorship, unlawfully interfering in media actions, and pressuring editorial staff, which includes unauthorized confiscation of materials and necessary technical means', — stated President Mirziyoyev.