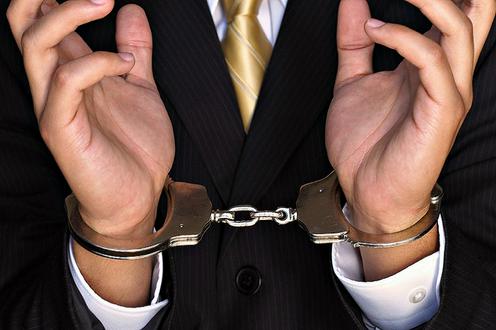 Photo from Gde-fon.com
On Saturday, Kazakh president Qasym-Zhomart Toqaev signed into effect a new law on the decriminalisation of defamation, Tengrinews.kz writes (in Russian), citing the website of the presidential palace the Akorda.
The announcement states that the text of the law "On the insertion of amendments and additions into several legislative acts of the Republic of Kazakhstan for the improvement of enforcement proceedings and criminal legislation" («О внесении изменений и дополнений в некоторые законодательные акты Республики Казахстан по вопросам совершенствования исполнительного производства и уголовного законодательства») will be published shortly.
Toqaev originally announced his intention to decriminalise article 130 of the Kazakh criminal code ("Defamation") and move it to the country's administrative code in December of last year. International organisations such as Reporters without borders have previously made repeated appeals to the Kazakh government to decriminalise defamation in the country.
While defamation charges in Kazakhstan could previously lead to a three-year sentence in jail, the amendments mean that someone found guilty of "spreading knowingly false information which harms the honour and dignity of another person or undermines his reputation" will have to pay a fine of 160 monthly base units (424,000 tenge or $1,100) or be placed in detention for 15 days. For public servants, the punishments are a fine of 550 monthly base units (1.48 million tenge or $3,850) or detention for 20 days.
For the same offence committed with the help of the media or telecommunications networks, the fine will be 180 base units (477,000 tenge or $1,260) or detention for 20 days (650 base units or $4,550, or 25 days for public servants). If the defamation consists of accusations of corruption, of a serious or especially serious crime, the punishments are fines of 200 base units ($1,540) or 25 days detention and 700 base units ($4,900) or 30 days detention for ordinary citizens and public servants respectively.
The amendments have not been without their critics. International Foundation for Protection of Freedom of Speech "Adil Soz" has stated that rather than decriminalising defamation, the changes introduce even stricter penalties which threaten freedom of expression in the country. The rights organisation argued that defamation disputes should be regarded as private disputes between individuals and thus dealt with within the realm of civil or private law, and not as semi-public offences (which is what administrative code charges effectively are) handled by the police. The organisation's representatives directed an open letter to Qasym-Zhomart Toqaev, calling on him to withdraw the draft law drawn up by the prosecutor-general's office and task the Supreme Court with devising a new one. Their efforts have clearly been in vain.
Kazakhstan's decriminalisation of defamation is not the only legal amendment in Central Asia this week with a significant impact on freedom of expression. Parliaments in both Kyrgyzstan and Tajikistan have approved new laws against "fake news" criticised by many as overly restrictive of free speech (our Russian site has put up photos and a video of a large protest in Bishkek today against the new law). In a high-profile case in Kazakhstan recently, Almaty activist Alnur Ilyashev was sentenced to three years of "restricted freedom" on false information charges for social media posts and a video criticising Kazakhstan's ruling Nur Otan party. The US State Department later called for the penalties against Ilyashev to be repealed.
According to rankings carried out by Reporters Without Borders, in 2019 Kazakhstan occupied 158th place out of 180 countries around the world for freedom of the press.