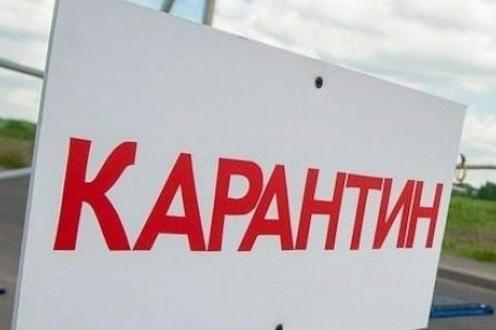 Photo from Kommersant.uz
The overall quarantine system currently being used in Uzbekistan has been extended until 1 August. The decision taken by the Special Republican Commission to Fight the Coronavirus Infection was published on Uzbekistan's official COVID-19 Telegram channel (in Uzbek).
The system of dividing the country's cities and districts into red, yellow and green zones according to the level of infection risk will be maintained, along with sanitary inspections, the obligatory wearing of medical face masks in public places and the requirement to observe social distancing.
In a more controversial move, the Special Commission has also ordered that companies and organisation that resume operations (in the service sector, the restaurant and catering industry, construction and elsewhere) are to pay the treatment and quarantine costs employees and clients who become infected with the virus at their establishments. The decision immediately drew a wave of criticism on social media.
As many users argued, even in the case of an employee it is impossible to prove that the individual in question caught the virus at their workplace, or that this was the result of the inadequate application of safety measures on the part of the employer. People saw the Commission's decision as nothing more than an attempt to transfer the costs of COVID-19 treatment from the government onto private entrepreneurs.
"Maybe I, as the boss, or my accountant visited the tax office or the mayor's office and got infected there. Then, say, we infected our colleagues – and what? As the boss I have to pay for their treatment? Or the expenses of keeping them in quarantine? Why? How will they decide who was the source of the infection? This is simply absurd. How can I be responsible for all my employees, who spend their free time wherever they want and come into contact with huge numbers of other people," said one businesswoman in a much-commented-on Facebook post.
Blogger Lilia Nikolenko pointed out that, according to data from the Uzbek health ministry, treatment for a single COVID-19 patient can run from 32 million ($3,150) to 64 million soms ($6,300). Many social media users wrote that the owners of small firms such restaurants, dry cleaners and small stores will simply prefer to close rather than run the risk of incurring these kinds of costs.
Private companies are already taking on not insignificant expenditures in order to meet the present sanitary-epidemiological regulations imposed by the government. According to one restaurant owner, these extra requirements are costing her at least 25 million soms ($2,500) per month.
The Special Commission has meanwhile stated that all state-run pre-school facilities will be reopened from 1 August. Non-state pre-schools in yellow and green zones will be allowed to open from today (15 June), with a previous limit of group sizes of 15 removed. From next week, rail connections between the country's yellow and green zones will also be resumed, including the high-speed Afrosiyob service between Tashkent and Samarkand.
Also from today, air connections are to resume with a restricted number of relatively "safe" countries. However, the resumption only concerns set categories of travelers – including embassy staff, employees of foreign firms involved in investment projects, specialists at other organisations, and those travelling for study, work or medical reasons or transiting. People travelling from the "green" countries of Japan, South Korea, China and Israel will not be quarantined upon arrival. Those arriving from the "yellow" countries of Malaysia, Thailand, Singapore and the European Union will be required to spend two weeks in home quarantine.
To date, Uzbekistan has confirmed 5,103 cases of COVID-19 and 19 deaths.