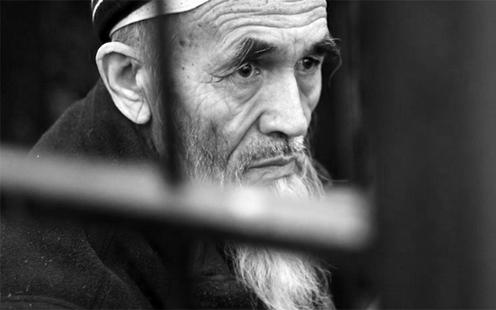 Azimjan Askarov . Photo from Spring96.org
The UN Human Rights Committee held a press briefing yesterday on the death of human rights defender Azimjan Askarov, who was serving a life sentence in prison in Kyrgyzstan. The Committee's statement on Askarov's death has been placed on the agency's website.
The Committee points out that it had urged the Kyrgyz authorities to release Askarov back in May "as his frail health meant he was among the most vulnerable to the COVID-19 pandemic". The request, however, was not complied with. Nor was Askarov provided with the necessary urgent medical assistance or released once he fell seriously ill. Noting that the Kyrgyz authorities have stated the cause of his death as "double pneumonia", the Committee now demands a "prompt, impartial and effective investigation". "Under international human rights law, his family have the right to redress," the Committee's statement stresses. Prior to this, the EU, the International Federation for Human Rights and the World Organisation Against Torture have all made similar calls for the rights defender's death to be investigated.
During the course of the briefing, the UN High Commissioner for Human Rights Spokesperson, Liz Throssell, underlined that the Human Rights Committee ruled in 2016 that Askarov had been "arbitrarily detained, held in inhumane conditions, tortured and mistreated, and prevented from adequately preparing his defence".
The Committee also urged the government of Kyrgyzstan to consider the early release of other prisoners who are part of a risk group for COVID-19 – the elderly and those with underlying health conditions – as well as vulnerable detainees such as women and minors, and "people with low-risk profiles who have committed minor and petty offences, people with imminent release dates and those detained for offences not recognized under international law". This is needed in order to prevent the spread of the virus in detention facilities "which are often overcrowded and unhygienic, and where health services are inadequate or even non-existent. Almost by definition, physical distancing and self-isolation in such conditions are near impossible," the spokesperson for the High Commissioner said, urging steps be taken to decongest facilities.
As previously reported, the Kyrgyz authorities did not test Askarov for COVID-19, nor do they test any other prison inmates, arguing that this is unnecessary. The seriously ill rights defender was not put on an oxygen concentrator until 24 July, the day before his death. The Kyrgyz prison authorities have given their version of Askarov's death, alleging that the rights advocate refused treatment and tore off his own oxygen mask. Today, the prison service has added to this by claiming that Askarov's fatal pneumonia may have developed from a regular cold, in combination with his underlying chronic health issues and refusal of medical care when he fell seriously ill. The agency also stated that no other prisoner at Askarov's facility this year has been diagnosed with pneumonia.
Askarov was sentenced to life imprisonment following the inter-ethnic clashes which occurred in southern Kyrgyzstan in 2010. Prosecutors alleged that the ethnic Uzbek rights advocate urged people to take part in the mass disturbances and was involved in the murder of a police officer. The opinion of other rights advocates – shared by the UN Committee on Human Rights – is that Kyrgyz law enforcement agencies fabricated the case against Askarov in revenge for his previous efforts to call attention to their human rights abuses. Major international human rights organisations such as Amnesty International, Civil Rights Defenders, the Committee to Protect Journalists, the Helsinki Foundation for Human Rights and Human Rights Watch have all spoken out in Askarov's defence and called for his release, as has the UN Committee on Human Rights. Askarov attempted to use the UN committee's support to challenge his sentence earlier this year. In June, however, Bishkek administrative court refused to consider his appeal.
Azimjan Askarov has previously collaborated with Fergana News Agency. On the day of his death, Fergana General Director Daniil Kislov, a personal friend of Askarov, made a video statement blaming the Kyrgyz authorities for his death.