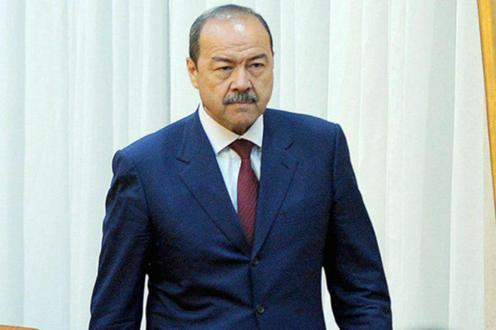 Uzbekistan's prime minister Abdulla Aripov. Photo from Uznews.uz
Uzbekistan is temporarily suspending air, road and rail connections with other countries on account of the coronavirus, Uznews.uz reports (in Russian), citing the country's prime minister Abdulla Aripov.
The measures will enter into force on 16 March, with a three-day delay for rail links.
The Prime Minister announced that Uzbekistan will repatriate its citizens from other countries by means of charter flights. Returning Uzbek nationals will be placed in a two-week quarantine.
From 16 March all schools, universities and kindergartens will also be temporarily closed.
Earlier today (15 March), Uzbekistan reported its first official case of coronavirus. An Uzbek woman returning from France tested positive for the virus. Uzbekistan thereby becomes the second country in Central Asia to confirm a case of the coronavirus, after Kazakhstan reported its first cases on Friday. As of mid-afternoon local time on 15 March, Kazakhstan has 8 confirmed cases of the virus.