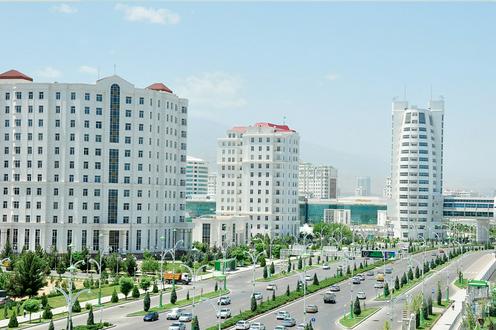 Ashgabat . Photo from Turkmenportal.com
Hong Kong and the Turkmen capital Ashgabat top this year's Mercer Cost of Living Ranking, which assesses living costs for expatriate employees on international assignments. The results have been published on Mercer's website.
While Hong Kong heads the ranking for the third year in a row, in 2019 Ashgabat came in seventh place and in 2018 the city did not appear among the top ten. The rating takes into account factors such as currency fluctuations, cost inflation for goods and services, and instability of accommodation prices.
The remaining spots in the top ten most expensive cities are occupied by Tokyo, Zurich, Singapore, New York, Shanghai, Bern, Geneva and Beijing. The data was compiled in March, at the same time as the WHO declared the spread of the coronavirus a pandemic.
The cheapest cities for foreign specialists to live in are Tashkent, Bishkek, Windhoek (Namibia), and Tunis. This year, Tashkent and Bishkek shared joint 206th place (out of 209) in the rankings. Last year Bishkek was in the same place and Tashkent two places lower. In this year's list Almaty came in 189th place.
Meanwhile, the cost of living and even access to basic foodstuffs in Turkmenistan appears to be an increasing problem for the local population. Independent media outlets (based outside of the country) have been reporting on shortages and queues at state-run stores for several years, and difficulties seem to have been exacerbated by the coronavirus pandemic. In recent weeks there have been reports of ration cards and similar methods being introduced in several regions around the country.
Under Turkmenistan's dual system for food stores, state-run stores, which remain in the country from Soviet times, sell basic foodstuffs such as chicken meat, flour, sugar, and sunflower and cotton oil at fixed prices. There are also private grocery stores in the country, but prices there are much higher and often beyond the means of many ordinary Turkmens. When food prices rise, queues outside of government stores naturally grow longer. On several occasions in recent months there have been reports that state-run stores are being told to hide their queues or members of the public ordered not to queue outside the stores, in order to prevent foreigners from seeing the queues and independent media outlets from photographing them.
Much of the present difficulties in Turkmenistan began in 2014, with a slide in global oil prices and consequent impact on what is by far Turkmenistan's main export, natural gas. Disagreements with Russia and Iran then led to these countries putting a stop to imports from Turkmenistan, and though exports to Russia have since resumed, the total impact on revenue, and on foreign exchange, has been significant. Measures then introduced by the Turkmen authorities in an attempt to stem the outflow of foreign currency have caused a massive divide between official and black market exchange rates. Together with tighter controls on imports, this has led to food shortages and inflation.
Since 2015, private individuals are in principle unable to buy dollars, and businessmen receive permission to do so only rarely and for limited sums. The government has set the extremely low rate of 3.5 manats to the dollar. In April, the Turkmen authorities banned foreign companies from paying their employees in dollars, a practice which had allowed them to convert their wages on the black market into about 6 times what they were worth at the official rate.