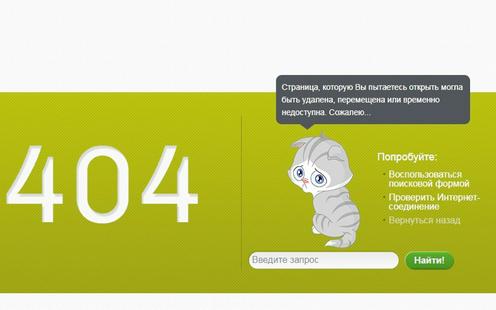 A screenshot of the blocked webpage. Photo from Vesti.kg
The website Change.org, where internet users had started to gather signatures for the impeachment of President Sooronbay Jeenbekov over his handling of Kyrgyzstan's worsening COVID-19 crisis, has been blocked inside the country.
Social media users have suggested that the block has been orchestrated by the head of state's staff. Vesti.kg reported that the presidential office was currently unavailable for comment.
The majority of internet service providers have closed access to the site, including internet giants Megacom and Beeline, 24.kg writes.
On 14 July, journalist and social activist Raushan Aitkulova set up a petition on Change.org calling for Sooronbay Jeenbekov's impeachment in connection with the deteriorating coronavirus situation in Kyrgyzstan, at the same time as she filed a complaint with the country's prosecutor-general urging that the president and government be removed from power.
"Today, the Kyrgyz Republic is like a bubbling cauldron, ready at any moment to explode in flames. And, if this happens, then it will already be too late. Do not lead our country to perdition! It is still possible to put out the fire, listen to us, your fellow citizens! We are announcing your impeachment, Mr. President! Step down!" the text accompanying the petition reads.
Change.org has previously been home to a series of high-profile petitions in Kyrgyzstan, including one against Gulshat Asylbaeva's draft law "On the manipulation of information".
A group of Kyrgyz political scientists has meanwhile appealed to Russian president Vladimir Putin to provide aid to the country's hard-hit health system. Their open letter was published on the website Delovaya Evraziya (in Russian).
The letter's authors stress that Kyrgyzstan is currently at risk of suffering a humanitarian catastrophe and that the government and civil society have been unable to bring the situation under control. "The effects are now being felt of miscalculations made while devising strategies to fight the pandemic, of institutional weakness and unpreparedness in the healthcare system and of the corruption of numerous officials and government agencies," the letter reads.
In an apparent reference to a COVID-19 vaccine that the Russian National Research Centre for Epidemiology and Microbiology has said should be ready for use in mid-August, the academics appeal to Putin to make the new substance available simultaneously in Kyrgyzstan as a "clear manifestation of union".
This is not the first such plea directed to Putin from Kyrgyzstan. Well-known TV presenter Assol Moldokmatova earlier called on the Russian president to send equipment, medication and doctors, describing the situation in the small republic as a catastrophe. "We can't withstand the onslaught. I beg you to help," Moldokmatova said in a video recording.
On 12 July, it was reported that 50 Kyrgyz medical staff working in Russia were being sent from Moscow to Bishkek to help with the city's fight against COVID-19 for the next month, with all costs being met through aid donations. This follows the return of 26 Kyrgyz volunteer doctors on 5 July under similar arrangements.
Access to medication has also become an acute issue recently. In order to make up for the current deficit in stocks, the Kyrgyz health ministry has today appealed to pharmaceutical companies to provide it with medication used to treat COVID-19 free of charge. The ministry has promised to announce all such donations in the national media.
Like Kazakhstan, Kyrgyzstan is currently fighting a surge in coronavirus infections and a wave of pneumonia cases not included in official COVID-19 statistics due to likely issues with testing. 167 people are recorded as having died from the coronavirus so far, but in the first two weeks of July alone, at least 335 people are reported to have passed away with pneumonia. The Kyrgyz authorities have earlier promised to include pneumonia cases in the country's statistics, but there are suspicions in both Kazakhstan and Kyrgyzstan that the authorities are avoiding doing this partly out of a desire to avoid paying vast amounts of compensation to infected medical workers and the relatives of medical workers who have died.