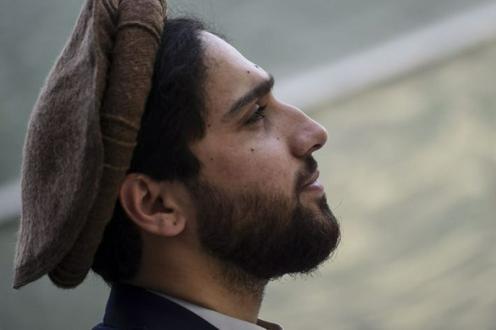 Ahmad Masud. Photo from laregledujeu.org
The leader of the Afghan National Resistance Front (NRF), which opposes the radical Taliban (banned in Russia), Ahmad Masud, arrived in Tajikistan on October 30. The visit was confirmed to the TASS Agency by Kabir Wasik, resistance spokesman and ex-Deputy Governor of Panjshir province.
According to Wasik, 'Ahmad Masud is currently in Tajikistan, but sometimes he visits Afghanistan to meet with resistance units in the country's regions'. The sources in Dushanbe told that the resistance leader is trying to seek the support of various states in countering the Taliban. 'Masud strives to convince the region's countries and the entire global community to fight the Taliban. He travels to different states to draw attention [to the NRF] and gain support,' said the spokesman for the Afghan resistance front.
Wasik also noted that the national resistance maintained good relations with Tajikistan, which 'had been providing substantial assistance to the Afghan people in their fight against the Taliban and keep on with joint efforts to this day.'
On October 29, Fergana News Agency reported that the NRF had opened its representative office in Dushanbe. At this time, the office, which is located in the capital's core Ismoili Somoni district, is undergoing renovations. Upon the completion, the members of the anti-Taliban resistance forces are set to hold a press conference with an expected program statement on their activities in Tajikistan.
Moreover, NRF had already established its operating outpost in the United States with the mission to convince Washington to support the Afghan opposition. The NRF officials emphasized that the resistance movement in Afghanistan seeks 'to be the defender of American investments in Afghanistan, which have been made over the past 20 years, and a force that will relieve the country of bigotry and terrorism.'
Masud — the son of legendary Afghan politician and anti-Soviet resistance commander Ahmad Shah Masud, who fought Taliban and was killed in 2001 in a terrorist attack — announced the creation of the National Resistance Front of Afghanistan a day after the fall of Kabul to the Taliban on August 15. In early September, the Taliban managed to partially dislodge the resistance forces from the Panjshir province. Pro-Taliban resources reported that Masud Jr. fled to Tajikistan, but NRF representatives flatly denied that.
Currently, the resistance forces are conducting an armed guerrilla struggle against the Taliban in the provinces of Panjshir, Balkh, Badakhshan, Baghlan, Parwan, and Kapisa.