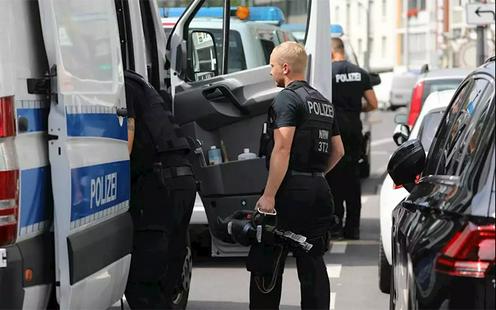 North Rhine-Westphalia police . Photo from Nrw.de
German police have arrested four Tajik citizens accused of planning to carry out a terror attack in the country, German newspaper Bild reports (in German).
The Tajik nationals were arrested today in the western cities of Essen, Siegen, Neuss and Heinsberg. Searches were carried out at the homes of the arrested, as well as at six other locations. The arrested are said to be between 24 and 32 years of age. Another Tajik citizen, thought to be the group's leader, was arrested in 2019.
German police say that the men had been part of an Islamic State (terrorist organisation banned in Russia and Tajikistan) cell in the country since January 2019. They were in contact with highly-placed members of the organisation in Syria and with other regional IS units. Investigators claim that the Tajik nationals were planning an attack on US army facilities in Germany as well as attacks on specific individuals. Weapons and ammunition were recovered during the raids, and the men are said to have ordered materials online with which to prepare a bomb.
The prosecution alleges that the suspects collected money in Germany and sent it to Syria via agents in Turkey. Bild also reports that the group's leader received $40,000 for a contract killing on a man in Albania which he was unable to carry out.
Investigators also say that the group's members initially planned to return to Tajikistan in order to fight against the government there, but later decided to remain in Germany and carry out a terror attack.
In March 2019, a group of 11 people were arrested in Germany on suspicion of terror offences, nine of them Tajik citizens. When police searches of their premises failed to yield weapons or explosives, the arrested individuals were released.