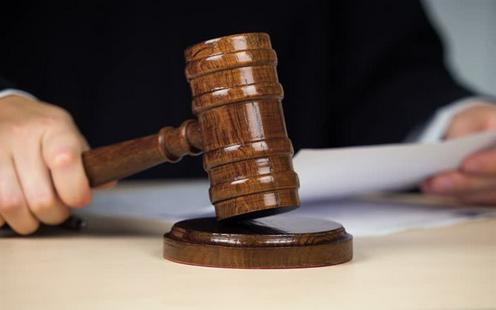 Photo from Af.mil
Former head of department at the joint staff of the Uzbek armed forces Akbar Yarbabaev has been found guilty of treason and sentenced to 11 years and six months in prison. His wife Elena Yarbabaeva was also pronounced guilty of the same offence and given a six-year suspended sentence. The closed-doors court case came to an end on 15 July, the press office of the country's Supreme Court has announced (in Uzbek).
The trial was said to have lasted several months. Elena Yarbabaeva was initially sentenced to six years in prison but was ultimately spared a jail term on account of her active cooperation with the investigation.
The Yarbabaevs were arrested around one year ago and charged with spying for Russia. Akbar Yarbabaev's brother Aleksei, who lives in Russia, said that his brother used to travel to Moscow on business only and never spoke about his work. Aleksei Yarbabaev also stated that the family had hired a lawyer for his brother's defence, but the lawyer was not permitted to see case materials or attend court, and that a state-appointed lawyer represented Akbar during the trial.
According to media reports, Yarbabaev is just one of a number of officials on trial in the same treason case. In addition to him, around ten State Security Service and defence ministry employees are said to figure as defendants. At the end of May, it was reported that former director of the Institute for Strategic and Regional Studies at the Uzbek presidential office Rafiq Sayfulin had been sentenced to 12 years in jail as part of the same case. At the time, however, his lawyer Sergei Mayorov stated that his client was the lone defendant in a separate case.
Akbar Yarbabaev graduated from Russia's Kacha (Kachinsky) Higher Military Aviation School for Pilots and began his career in the Uzbek armed forces at the start of the 1990s. For many years he worked as a head of department under the Uzbek armed forces joint staff. In the mid-2000s he was awarded the Shon-Sharaf (Honour) Order by then-president Islam Karimov.
The present case follows two other high-profile treason cases in Uzbekistan earlier this year. In January, former foreign ministry official Qodir Yusupov was sentenced to five and a half years in prison after being found guilty of spying for the West. And in March, a former senior journalist with defence ministry newspaper Vatanparvar, Vladimir Kaloshin, was found guilty of treason and sentenced to 12 years in jail.