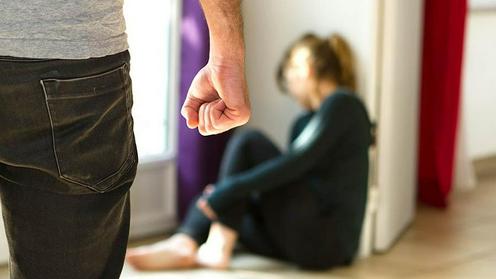 Domestic violence has increased by more than 40% since the start of the first lockdown in Kazakhstan, compared to the same period last year. 33 people have died as a result of domestic abuse since the country first introduced COVID-19 lockdown measures. The new figures were provided interior ministry officials during an online press briefing, Fergana's correspondent reports.
"Between 16 March and 5 August, 241 offences have been registered. 33 of these resulted in deaths. During the equivalent period last year, between 16 March and 31 July, 168 offences were recorded. In comparison with last year, the number of domestic abuse crimes has increased by 41.1%," senior researcher at the interior ministry's Department of Investigations Arman Matzhan stated.
According to the interior ministry official, 156 domestic violence offences were registered in the period between 16 March and 11 May (during Kazakhstan's original state of emergency and nationwide lockdown), and a further seven in the period between 5 July (when the second nationwide lockdown was introduced) and 5 August.
During the briefing, the head of the interior ministry's department for the protection of women against violence, Aset Ospanov, brought up a recent high-profile case in which a man who was arrested in March this year for causing minor bodily harm to his wife and who was then divorced by her, broke into the house where his now ex-wife was staying and set fire to it. The woman and the couple's two daughters were killed in the resulting blaze. Ospanov said that eight police officer had been punished for their negligent handling of the case and a local police inspector dismissed from his post, with directives sent out to all regions of the country to increase police accountability and strengthen checks and controls on individuals likely to commit such criminal acts.
According to the interior ministry's Administrative Police Committee, 41 crisis centres and 29 shelters for victims of domestic violence are in operation throughout Kazakhstan, housing around 500 individuals. Plans are currently being drawn up in cooperation with municipal administrations to provide additional places through the use of empty hotel accommodation.
In total, according to the Kazakh interior ministry, 454 domestic violence offences were recorded in the country between 1 January and 5 August 2020. For the whole of 2019 this figure 898, of which 527 went to court.