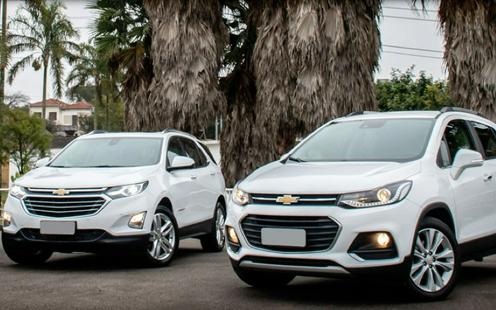 Photo from Uzautomotors.com
Uzbekistan's Antimonopoly Committee (AMC) has filed charges against UzAuto Motors for raising the prices of its cars. The announcement was made on the committee's website (in Uzbek).
The AMC's statement says that it has carried out an investigation and analysed the production costs of the vehicles in question and the rationale for the new prices and concluded that there is evidence of a violation of the law "On competition". The legal case against the car firm will be conducted by a special commission of the AMC.
The Committee writes that the checks were carried out both in line with duties entrusted to it by the government and as a result of complaints made by private citizens, both in direct letter form and via the media.
Several parliamentary deputies had earlier submitted a request to the chairman of the AMC, asking the agency to look into UzAuto Motors' business affairs to ensure that the company abides by the law on competition. As MP Rasul Kusherbaev announced on his Telegram account, deputies asked the Committee to pronounce its views on the car price amendments taking into account the Uzbek public's purchasing power.
Kusherbaev has been at the centre of several disputes surrounding Uzbekistan's monopoly companies in recent weeks after accusing UzAuto Motors of selling ambulances to the government at inflated prices and criticising monopoly firms for receiving more money from Uzbekistan's COVID-19 anti-crisis fund than has been spent on fighting the virus itself. He also directly attacked Uzbekneftegaz and Uzbekistan Airways, among others. UzAutoMotors responded by accusing the deputy of populism and saying that it had contributed as much money to charity during the crisis as is permitted by the country's laws.
Immediately prior to this, a dispute broke out between the Antimonopoly Committee and metals company Uzmetkombinat after the AMC published a draft decree stripping the firm and a number of other monopolies of many of their privileges.
The Antimonopoly Committee's working group to investigate the pricing of UzAuto Motors' cars was formed back in the spring after the company raised its prices by an average of 15%. At the time, the Committee underlined the fact that UzAuto Motors has been free since 2018 to independently set its own prices for the vehicles it sells.
UzAuto Motors had claimed that the price rises were necessitated by increased production costs and by the fact that it had not raised prices since 2017. The increases provoked a public outcry at the time, and President Shavkat Mirziyoyev was himself openly critical of the decision, labelling the move incorrect in the current circumstances.