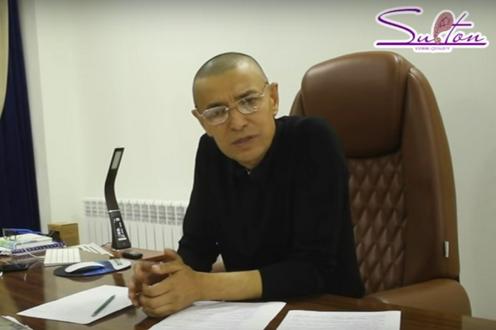 Sulton Tex Group head Nurbek Ergashev. Still image from his YouTube channel
The head of the private cotton textile enterprise Sulton Tex Group, Nurbek Ergashev, has accused deputy prime minister of Uzbekistan Uktam Barnoyev of extortion, Gazeta.Uz writes (in Russian). In a video posted on his YouTube channel, Ergashev claimed that Barnoyev removed his company from the list of cotton-textile industrial clusters after he refused to comply with an unlawful demand to contribute funds towards wheat fertilisation.
"Uktam Barnoyev and local regional officials want to close down the Kashkadarya cotton cluster," the entrepreneur says. According to him, the local authorities are putting pressure on the company in order to force them to redirect 5.8 billion soms (over $594,000) of bank loans intended for cotton production to wheat fertilisation and combine harvester repairs.
The businessman says he tried to explain to the local authorities that he had obligations towards the bank, but they simply threatened him: "If you hand over the money then you can continue your work at the cluster. If not then the cluster's business activities will be brought to a stop."
"There are other clusters for grain production. We work in cotton production. What happened to all the money allocated toward mechanisation and wheat fertilisation at the grain clusters?" Ergashev said angrily. "I compare them to a bag that can't be filled because it's full of holes. Every year billions of soms go towards alleged repair work on combine harvesters."
After Ergashev's refusal to comply, the deputy prime minister signed an order curtailing Sulton Tex Group's activities as a cluster and turning it into a farmers' cooperative. The local administration now refuse to respond to the entrepreneur's project applications and local farmers told him they had been ordered to terminate their contracts with the cluster and form a coop.
Speaking to Daryo.uz, district hokim Maksuda Mustafayeva denied that Ergashev had been asked to contribute money towards wheat production, claiming that Ergashev himself refused to attend meetings or communicate with the local administration. "So far he hasn't built a single school or kindergarten for the district," Mustafayeva added. "Even during the current lockdown measures he doesn't help those in need."